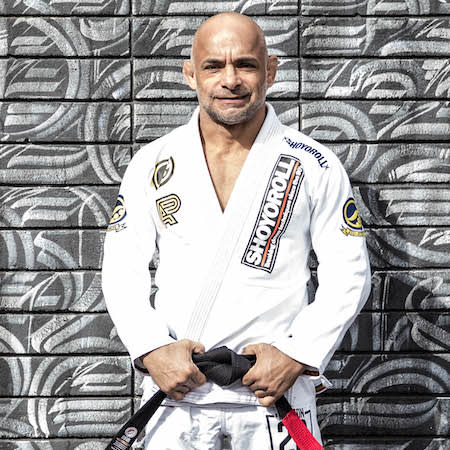 Renato Tavares
Rank: 5th Degree Blk Blt
Born: 1968 / Rio de Janerio
Division: Light Featherweight
Affiliation: Renato Tavares BJJ
Location: Vero Beach.
Renato was born on the 20th of January 1968 in Rio de Janeiro, Brazil. Renato started training Jiu-Jitsu when in 1974 his doctor recommended him to pick up a sport to improve his physical condition as he suffered from breathing difficulties. Even though BJJ schools weren't as common as they are today, Renato was lucky enough to start off with two top-quality instructors, Geni Rebello and Elias Martins at the "Academia Serrana" in Teresopolis. He stayed with his masters through the ranks from white belt onwards, being a very active competitor in the blue belt division at the time, competing in 23 tournaments, winning 18 of them placing second on 2.
Over the last 25 years, in the many cities and states that he has visited, Renato Tavares has made a big contribution to the sport of Jiu Jitsu through his high level of instruction. He continues to compete globally and has trained with some of the best fighters in BJJ and MMA history including:
Carlson Gracie Jr.
Ricardo Liborio
Marcelo Alonso
Bolão
Rodrigo Medeiros
Dela Riva
Murilo Bustamante
Ze Mario Sperry
Crezio Chaves
and more
Renato Tavares has pure Jiu Jitsu in his body. Precise, technical, versatile, and always looking to employ techniques and surprises against his opponents.
Titles:
Pans
2001 - 1st
2009 - 1st
2011 - 1st
2014 - 1st
2016 - 1st
2017 - 1st
2018 - 1st
European Championship
2018
2019
Worlds
2012
2016
2017
2018
2019